Dr. Uwe Bergold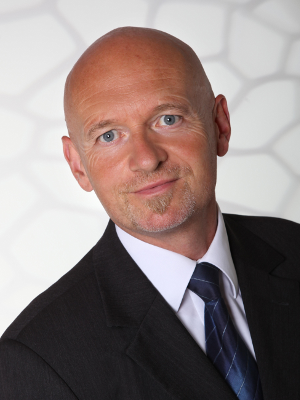 Dr. Uwe Bergold studied business economics with focus on bank, finance & investment economics and earned his doctorate on macroeconomics and behavioral economics.
In March 2000, he signaled the bear market in shares and a year later the strategic gold bull market. Since then, his investment focus is on gold and commodities. His investment strategies as money manager have been repeatedly awarded by specialist media (e.g. Fuchsreport, Die Welt). Dr. Uwe Bergold has been money manager (Sal. Oppenheim, DWS, Universal Investment) since 2003 and was declared one of Germany's leading gold experts by Welt am Sonntag. His third book, "Markt und Meinung", which he wrote in cooperation with Prof. Dr. Bernt Mayer (business psychologist), linked the topic of "Behavioral Finance" with the technical finance and cycle analysis for the first time. His fifth book, "Investmentstragien mit Rohstoffen", written in cooperation with Roland Eller (Risk Consultant for banks, funds and insurance companies), is now standard reference for institutional investors on the topic of "gold and commodities."
From 2001 to 2007, he worked as associate professor at the University of Applied Sciences Amberg-Weiden (focus on finance) and was a guest lecturer at the University of Banking in Poznan. Furthermore, from 2001 to 2003, he worked as associate professor at the Sparkassenakademie Bavaria in Landshut and from 2004 to 2006 as associate professor at the German Sparkassenakademie in Bonn. From 2003 to 2007, he was speaker at banking seminars on the topic of "Regulatory Law & General Bank Management" for Roland Eller Consulting GmbH. Since 2005 (start of the fair), he has been speaker at the International Precious Metals & Commodities Show in Munich and has been speaker at the International Investor Conference (ZfU International Business School) in Zurich since 2008.
Dr. Uwe Bergold is a founding member of the OTH Institute of dean Prof. Dr. Bernt Mayer (Banking Consulting) and associate professor at the Technical University Amberg-Weiden in East Bavaria (OTH). He is partner of pro aurum Value GmbH, Global Resources Invest GmbH & Co.KG and acting partner of GR Asset Management GmbH. With that said, he is responsible for the investment strategy of three investment funds, focusing on on large-, mid- and small-cap gold & commodity shares.